Coming Soon Page Development
Great service and delivered exactly what we wanted.
http://teeb.health/
 Fixing WordPress Issues
Thanks!!! Fast and Professional! I will contact again for future work!! https://livingvigorous.net/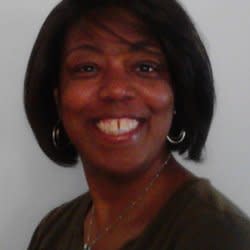 Fixing WordPress Issues
The services were excellent. Emdad Khan provided hand holding customer service. He helped me fix a code error that damaged my client's website and was so patience explaining what information he needed from me. He was my first choice in a stressful situation and the BEST one. Thank you, Emdad!
https://www.theangelicpen.com/
WordPress Theme Development 
Emdad did a great job on this project – on time, very responsive to requests, excellent communication skills in English, very knowledgeable about WordPress and the Bookly plugin. Excellent work. Will use him again for WordPress work.
https://innergreatnessglobal.com/
WordPress Theme Development
Emdad came to my rescue and I will be forever grateful for his expertise and knowledge, as well as his promptness. My site was a mess and he worked a total miracle to get it back up, working better than ever. If you are considering asking Emdad to help you with your website issues, please don't! He's the BEST ! You can Trust Emdad!
https://designwebpassion.com
WordPress Theme Development
Great communication, and a strong drive to fix the problem. We had a few levels to this project, and Emdad was fantastic throughout. Highly recommended, I will be working with them again in the future for sure.
http://johnlipe.com
WordPress Theme Development
Emdad helped fix my WordPress site. I had installed an incompatible plugin and the screen went white so I wasn't able to access the dashboard. However, Emdad fixed the issue on the ftp and now my site is working again. I'll definitely be using his services for WP. Thanks!
http://expatbackpack.com
WordPress Theme Development
Emdad Khan was very helpful from the beginning. He is fast, efficient, delivers high quality work and his response time was quick. Also, as an added bonus– he is extremely easy to work with. I most definitely will be a regular customer of his for all my future projects! going forward!
http://www.hsandwiches.com/
WordPress Theme Development
A pleasure to work with even though we were dealing with a problem on my website. He answered all my questions and concerns along the process!
http://www.genesisoneproductions.org
Outlook Email Template
First, Emdad is super helpful and communicates very well. I have outlook on Mac and it does not allow to insert html as text – only as an attachment. However, for Mac users, you can use this html email template in Apple Mail very easily.
Email Template
Fantastic! Excellent communication and more interested in my satisfaction than counting time, revisions, etc. I'm so very happy with the final result and even more happy with his complete commitment to customer care. Thank you! I highly recommend Emdad Khan!
WordPress Theme Development
I was very impressed, managed to fix what I needed without any problems. Will definitely use again.
http://jadebeer.com/
WordPress Theme Development
Emdad went above and beyond the project requirements and even took the time to research solutions for my complex WordPress issues, all while communicating with me in a consistent and friendly manner. I appreciated how he kept me updated on the project every step of the way, and I would definitely hire him again.
http://www.ygkbossbabes.com/